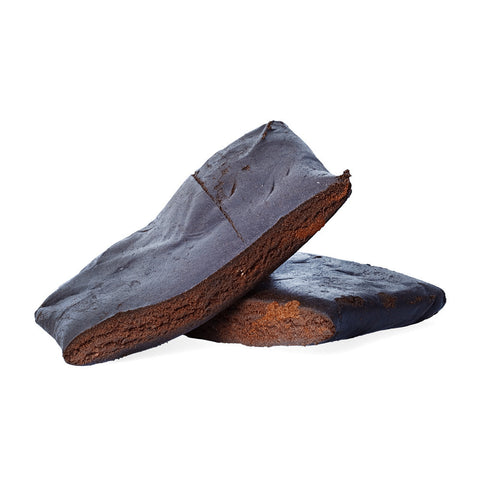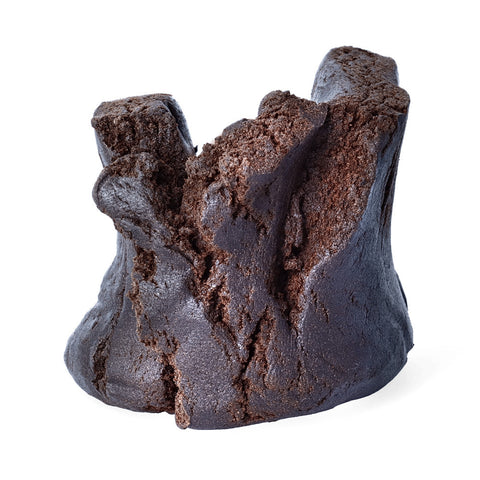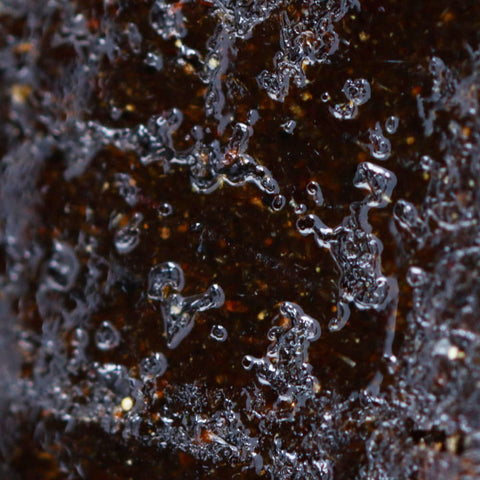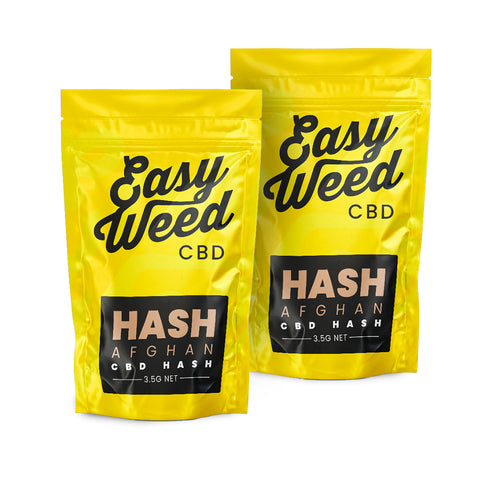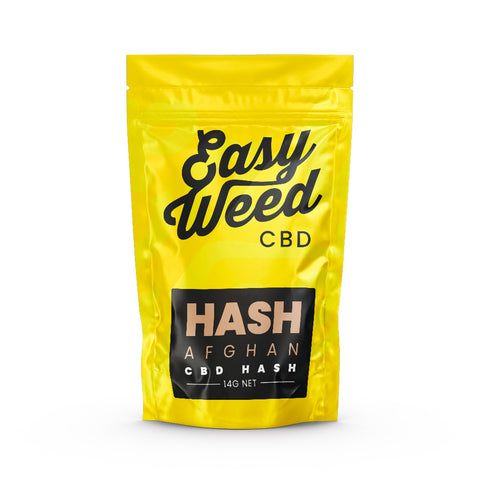 Easy Weed
The Afghan | CBD Hash | Easy Weed | 41% CBD
CBD 41%
Introducing the Afghan CBD hash, a natural and unique quality hash with a certified CBD content of 41%. The Afghan CBD Hash is an aromatically potent, yet gentle, blend of Afghan hash cannabidiol (CBD) that can help you create a relaxed environment to go along with your CBD hemp flower tea.
Characteristics
41%
Characteristics
| | |
| --- | --- |
| CBD level | 41% |
| THC level | <0.2% Δ9 -THC% |
| Cannabinoids | CBDa | CBD | CBG | |
| Quantity | 3.5g to 28g (2x 14g) |
| Storage | Store in cool dry cupboard, away from direct sunlight. |
Easy Weed's Afghan CBD Hash
With its CBD content reaching 41% and its legendary quality, Afghan CBD Hash has become the mythical variety of CBD hash in the UK.
CBD Hash Afghan has 41% CBD and is 100% Legal. Discover the legendary hash carefully produced in Switzerland, with state-of-the-art methods. Designed on the basis of 100% natural & organically produced hemp plant matter, Afghan CBD Hash has become the mythical variety of CBD hash. Afghan CBD hash stands out from other CBD hashishes by its aromas that will delight CBD lovers looking for a new scent that is both powerful and authentic.
Afghan CBD Hash by EASY WEED: A Respected Ancestral Manufacturing. If you are looking for one of the most legendary CBD hashes, there is a good chance you will hear about Afghan CBD. This CBD hash has undergone an ancestral manufacturing technique. It is made from premium and 100% legal organic hemp matter that is sieved and filtered before being pressed according to the traditional Afghan method to create a smooth and supple texture.
Its smooth, yet compact, texture is achieved mainly through particular techniques of CBD hash production that highlight the characteristics of the plant, respecting all its natural properties. The appearance of Afghan CBD is one of the most attractive, due to its dark hue. This colour comes directly from the plants used in its production. The same hashes used in its production give it this ductile and malleable appearance.
Who is Easy Weed?
Easy Weed is a French brand who offers an excellent range of affordable and premium CBD hash products which have been produced using organic methods.
Is CBD Hash strong?
The concentration of CBD in the hash doesn't necessarily determine the strength of the hash, as commonly perceived. While CBD concentration in hash can affect its strength and often ranges from 10% to 40%, strength is commonly associated with the combination of CBD with other non-controlled & naturally occurring component parts of the hemp plant such as terpenes and flavonoids. This is why full-spectrum CBD products are favoured over CBD isolate products.
How much CBD is in Afghan CBD Hash?
The amount of CBD in Afghan CBD hash may vary depending on the batch, but it is typically around 41%. Some Afghan CBD hash may contain slightly more or less CBD, so it is important to check the label or ask the vendor for more information. As a reference, our Afghan CBD hash has 41% CBD.
Is Afghan Hash Sativa or Indica?
The original Afghan hash is an Indica-dominant strain. However, neither indica nor sativa is used to describe the CBD variant of Afghan hash. This is due to the fact that it is devoid of THC, the psychoactive substance that gives cannabis its indica and sativa properties.
Usually, a hemp strain with a high CBD and low THC content is used to produce the CBD variant of Afghan hash. Despite being frequently developed from an Indica-dominant strain, this strain is not thought of as an indica, but more as a hybrid.
Is Afghan Black Hash?
Traditionally speaking, black hash is a product that is produced using cannabis resin and by rubbing it together in human hands. While this is favoured by many in the cannabis world, CBD hash is produced without the use of cannabis resin, and instead by using organic hemp plant matter which has been cultivated under government licence which is then micron filtered and CO2 cold extracted to remove any traces of THC, whilst maintaining all of the other essential and naturally occurring hemp compounds. CBD hash is created with high-tech machinery, closest to the temperature of the natural botanical material and without the use of human hands. Remember, CBD hash is not intended to heat or consume, has no psychoactive effects and is not for any persons under the age of 18 or for women who are pregnant or breastfeeding.
Is CBD Hash legal in the UK?
Our products are certified to contain <0.2% Δ9-THC & they are also certified to contain no more than the legal limit of THC content under existing UK laws and regulations.
It's important to remain conscious that while in Europe or the EU, CBD hash is widely available for smoking and vaping purposes and in general it is produced with that very purpose in mind, in the UK all CBD hash must be retailed as not intended to heat or consume and is strictly sold for novelty, souvenir or educational purposes only, to lawfully meet the criteria of an exempted product. By shopping with us, you agree not to smoke, vape or consume your CBD hash. At the same time, it is generally accepted that CBD products with less than 0.2% Δ9-THC are safe, non-psychoactive and lawful in the UK.
How to Store EasyWeed Afghan CBD Hash?
Proper storage is crucial to preserve your CBD hash's quality:
Keep your CBD hash in an airtight container to prevent it from drying out.

Store your CBD hash in a dry place, shielded from light.

Avoid storing it in humid areas or exposing it to light and temperature fluctuations.

The optimal storage temperature is between 15 and 20°C.

Portions of 10g are packaged in airtight cellophane to maintain freshness.
Enjoy premium CBD hashish crafted by passionate hemp growers with EasyWeed, your trusted CBD specialist.
Batch Number: LA-14G