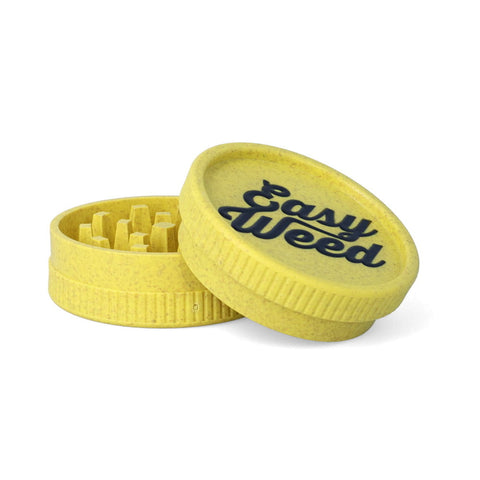 Easy Weed
CBD Hemp Grinder | Easy Weed | Recycled Hemp
The easiest and most effective way to grind your CBD flowers!
The Easy Weed CBD hemp grinder is of the highest quality, made from recycled hemp. This beautiful grinder is extremely ergonomic and aesthetically pleasing, with delightful soft touch logos on both sides. The Easy Weed grinder functions superbly, thanks to its diamond-shaped teeth, which finely grinds CBD flowers into a consistent blend, perfect for your daily hemp tea needs.
The Easy Weed Grinder
Innovative design for practical use The EASY WEED grinder for CBD flowers is an eco-friendly and cost-effective choice. Made from recycled hemp and sustainable materials, this grinder is built to last. It's also easy to clean and maintain, ensuring long-term use without the need for frequent replacement.
Here are the steps to use it:
Remove the grinder's lid.
Pour the CBD flowers into the top part of the grinding bowl.
Replace the grinder's lid.
Turn the grinder's lid multiple times clockwise and counter clockwise to grind the CBD flowers.
Remove the grinder's lid to access the reservoir containing the ground CBD flowers.
Pour the ground CBD flowers into the mixing bowl or any other container of your choice.
Make sure to clean your grinder thoroughly after each use to maintain its durability and the quality of your ground CBD flowers.