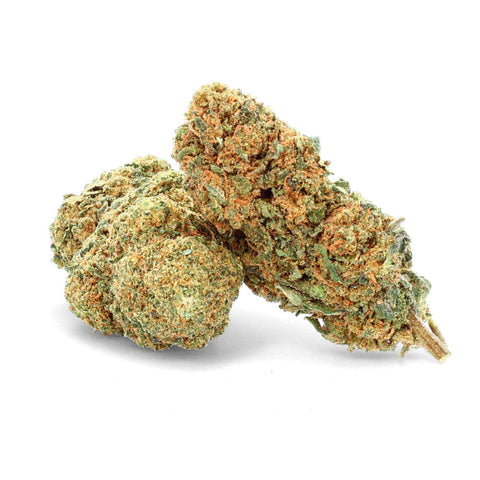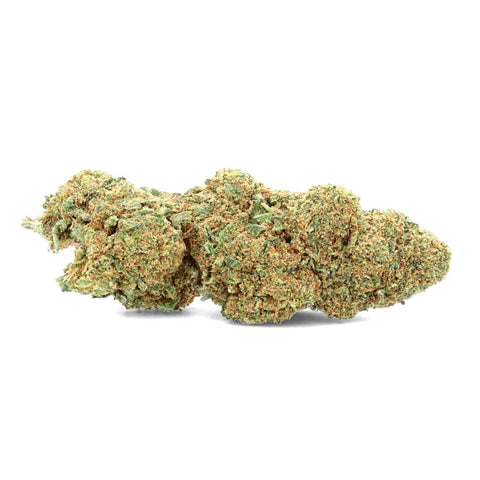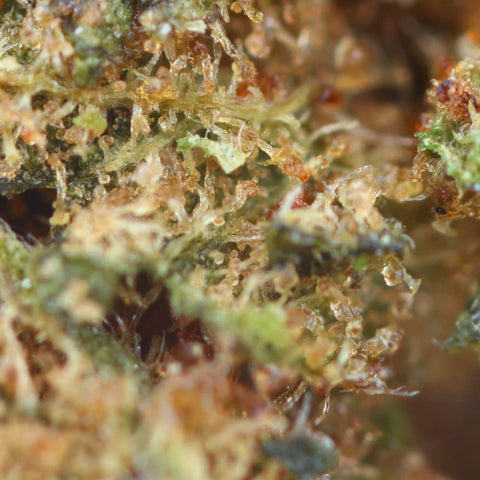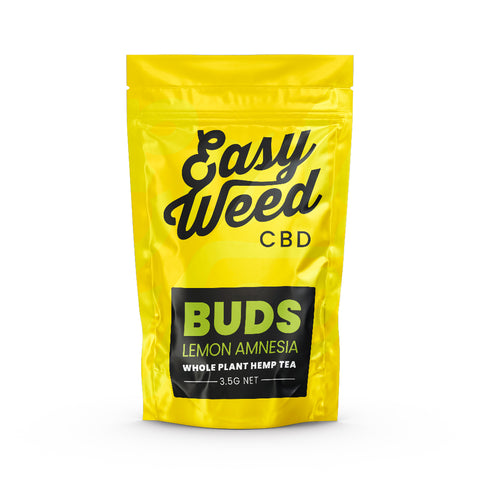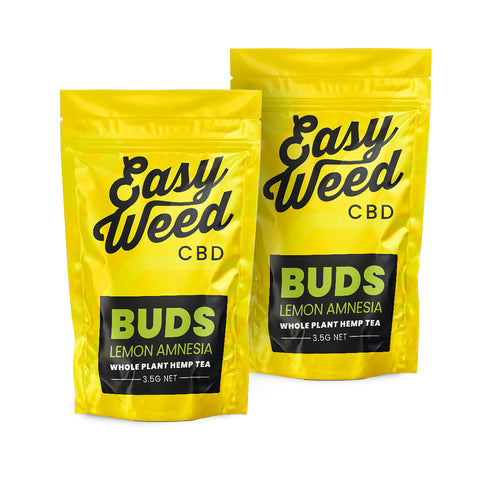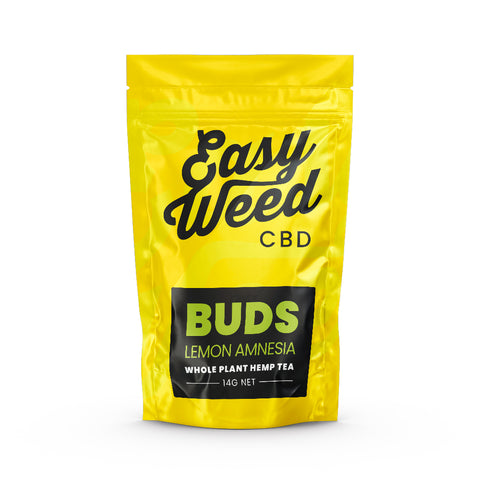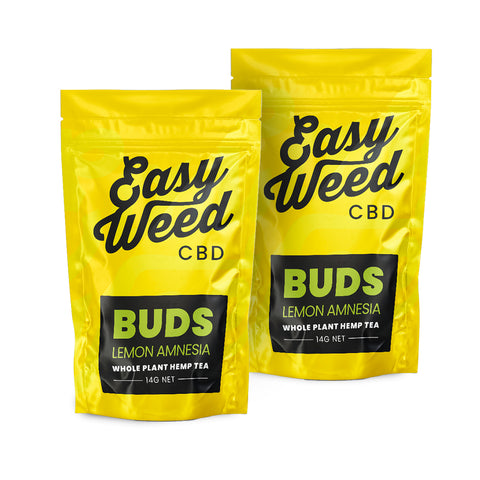 Easy Weed
Lemon Amnesia | CBD Flowers | Easy Weed | Buds | 17% CBD
CBD 17%
Are you looking for a whole-plant CBD flower hemp tea to help you take the edge off after a long day at work? If so, Lemon Amnesia is the product for you! Its soft citrus scent is enticing.
Lemon Amnesia CBD flower tea comes from a variety of CBD flowers close to Haze which have been cultivated in a greenhouse environment using organic methods, free from the use of chemicals or pesticides.
Characteristics
| | |
| --- | --- |
| CBD level | 17% |
| THC level | <0.2% Δ9 - THC% |
| Cannabinoids | CBDa | CBD | CBC | |
| Quantity | 3.5g to 28g (2x 14g) |
| Storage | Store in cool dry cupboard, away from direct sunlight. |
Lemon Amnesia CBD Flower for Wellness Enthusiasts
Lemon Amnesia CBD has a plethora of therapeutic properties. This particularity is justified by several elements, including its Sativa-dominant genetics. The lemon amnesia hemp flower tea contains a compelling content of around 17% CBD.
Features of this CBD flower:
Terpene profile: sweet citrus with woody undertones

Origin: EU industrial hemp cultivated under government licence

Hemp Tea: sold for infused solution purposes only
The assurance of a quality product
While a budget greenhouse variety, this CBD flower tea is the result of a unique cultivation technique that originates from the combination of two different CBD species, which are similar to skunk and Amnesia Haze.
These plants are greenhouse cultivated with the care and attention of our experienced botanists, through organic methods, and environmentally friendly agriculture. Like all our products, this whole-plant hemp flower tea is grown without chemicals or pesticides.
What are the effects of CBD Lemon Amnesia?
With its sweet citrus terpene profile and woody undertones, this variety of CBD hemp tea contains a dominant terpene named limonene, which is a terpene recognised by scientists for its potentially soothing and antibacterial properties. This variety is the ideal choice for those who want to enjoy the possible therapeutic benefits of CBD while staying dynamic and proactive. Amnesia (and Haze) sativa genetics are favoured by artists and designers alike, for their creative properties.
The effects of Lemon Amnesia CBD may vary depending on the individual, and the amount used. However, Lemon Amnesia CBD is non-psychoactive, as with all of our CBD products so don't expect to get 'high'.
Lemon Amnesia CBD is a sativa-dominant strain that is high in CBD and contains <0.2% THC. The aroma of Lemon Amnesia CBD is sweet and delicious, with notes of lemon, lime and haze, with undertones of wood. It has a pleasurable, smooth and creamy taste.
Being sativa dominant, Lemon Amnesia CBD isn't the best choice for those seeking a potentially sleepy effect. Sativas by nature, tend to be more invigorating than indica strains, aiding mental clarity and associated therapeutic properties.
Starting with a small amount of Lemon Amnesia CBD hemp tea and gradually increasing the required amount is advisable. If Lemon Amnesia CBD causes you to feel sleepy or tired, consider drinking it later in the day or in a lower amount. You may also want to consider experimenting with alternative methods to consume CBD such as gummies, vapes or oils.
We'd always recommend that you talk with your doctor or healthcare professional before using hemp tea, especially if you have any health conditions or are taking any medications. Your doctor can help you to determine if Lemon Amnesia CBD hemp tea is right for you and can advise you on the best way to drink it. If you are pregnant or breastfeeding then please don't drink hemp tea.
Is Lemon Amnesia CBD Legal in the UK?
Lemon Amnesia CBD Hemp Flower Tea
This whole-plant hemp flower tea produced by Easy Weed is certified to contain <0.2% Δ9-THC & is also certified to contain no more than the legal limit of THC content under existing UK laws and regulations.
Extraction/legal information:
Cannabinoids are lipids which are not water-soluble. Extracting cannabinoids derived from hemp in hot or boiling water is not an effective extraction method and it is impossible to extract controlled cannabinoids which may or may not be present in negligible and or trace levels, which are within legal parameters, using an infused solution method. Therefore our Easy Weed hemp tea which is <0.2% Δ9-THC is quite clearly not designed for the administration of a controlled drug to a human being or animal & there is absolutely <1mg Δ9-THC per preparation. A controlled drug cannot be recovered by readily applicable means or of which constitutes a risk to health. Hemp tea is sold for infused solution purposes only.
CBD Hemp Flower Tea suggested use:
Steep one heaped teaspoon (approx 0.5g) of loose herbal hemp tea in a 200ml mug of hot water for 5-7 minutes or per the required taste. Remove, stir and relax (sugar or stevia may be added).
Whole Plant CBD Hemp Tea is not intended to prevent, cure or treat any disease or illness. Not intended for use by persons under the age of 18. Not intended to smoke or vape. If you are pregnant, breastfeeding, taking medication or under medical supervision then please consult a doctor or healthcare professional before use.
Is the Lemon Amnesia CBD strain strong?
Lemon Amnesia CBD is a CBD-rich strain, with CBD levels ranging from 17-20%. This indicates that, as compared to other CBD strains, it has a comparatively high concentration of CBD. It is crucial to remember, however, that the strength of a CBD strain might also vary depending on the product batch.
It is also worth noting that the potency of a CBD strain varies depending on the individual.
CBD Hemp Flower Tea ingredients:
whole plant hemp tea (cannabis sativa L) <0.2% THC
Batch Number: LM-14G