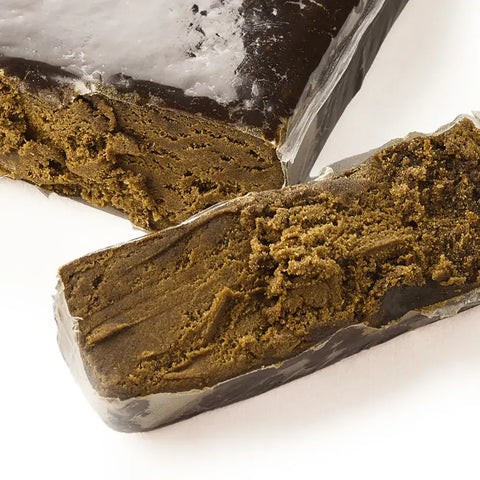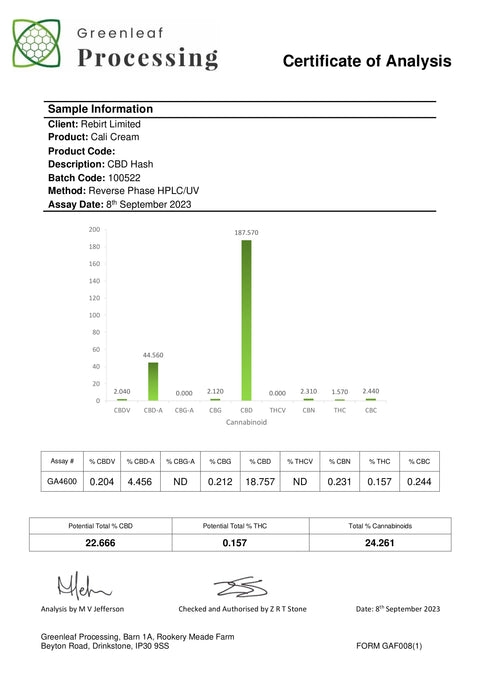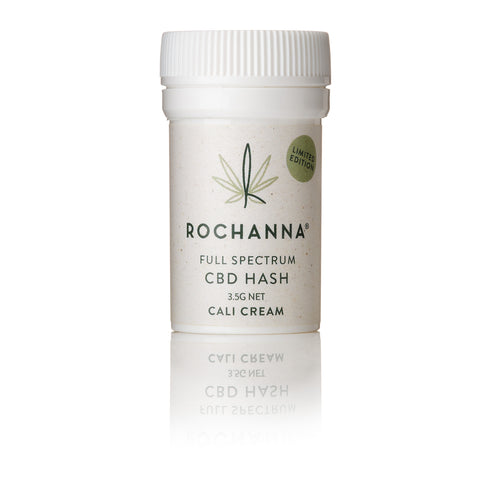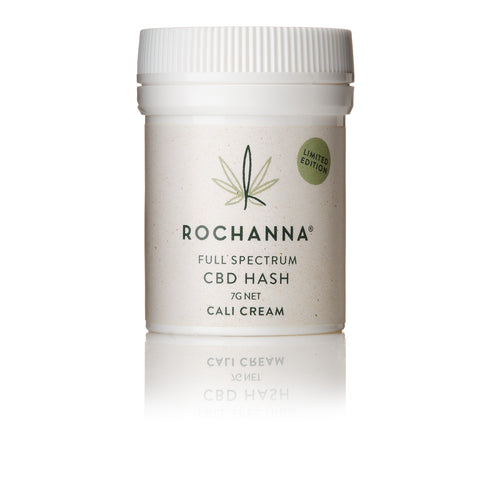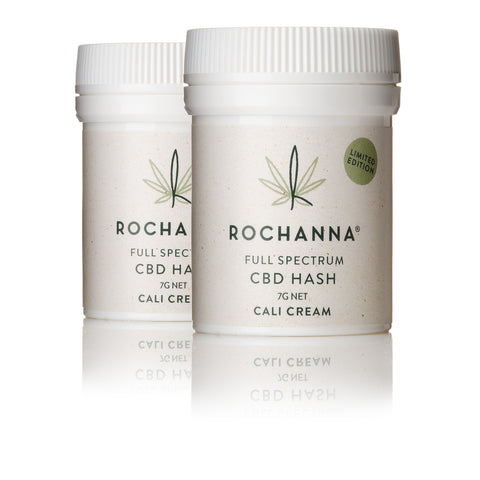 Rochanna
Cali Cream | CBD Hemp Hash UK | Limited Edition | Exceptional Standard | 23% CBD
CBD 23%
Cali Cream is a limited edition CBD hash that is of the highest standard available. Not only is Cali Cream very special due to its exceptional quality and craftsmanship but also due to its varied broad spectrum cannabinoid content.
Characteristics
23%
Characteristics
| | |
| --- | --- |
| CBD level | 23% |
| THC level | <0.2% Δ9 -THC% |
| Cannabinoids | CBDa | CBD | CBC | CBG | |
| Quantity | 3.5g to 14g (2x 7g) |
| Storage | Store in cool dry cupboard, away from sunlight. |
Rochanna's Cali Cream CBD Hash
The Cali Cream CBD hash has a sensational texture and natural aroma, one for our purists! As one cuts through the hash it holds its shape yet cuts like butter (we recommend cutting the hash with a sharp Stanley blade but please wear gloves & eyewear). The aroma is natural and full of naturally occurring terpenes & hemp compounds due to the CO2 cold extraction process used in creating this wonderful example of CBD hash which remains <0.2% delta-9 THC. This makes this hash very special indeed. This compelling and extraordinary CBD hash is 100% natural with no added terpenes.
Additional Information
Full spectrum cannabinoids
HempHash UK exclusive
Nil THC - not available through readily applicable means
<1mg THC per finished packaged product
No component part of the product contains >1mg THC
Not designed for the administration of a controlled drug
3rd party Lab tested
CO2 cold extracted
Non GMO
Non Pesticide
EU compliant & UK exempt processed industrial hemp
Sold for souvenir/novelty/educational purposes only
Not intended to heat or consume